Shed Doors and How to Build Them
Shed doors can either be pre-hung or custom built. All the methods below are for homemade shed doors and are simple designs using basic materials.
Double Shed Doors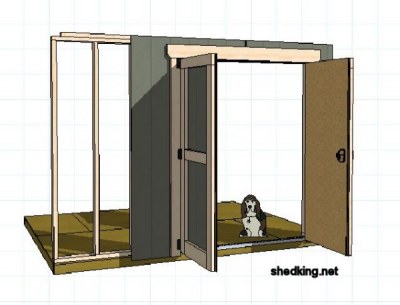 Here's one of the easiest ways I use to build double shed doors. You can use this method while installing your shed siding. Build up to 6' wide doors using this technique.
Another Shed Door Method

Use this method to build your shed doors if you are siding your walls before standing them up. This is a little more complicated then the method listed above. When I built sheds professionally this is the method I used because it allowed me to already have my doors built and have them ready on the job site.
Here's the construction guide for you.
Single Shed Doors
This method is really simple and can be used for building small or large single swing shed doors up to 3' wide.
Check out this contruction guide for building a single shed door.
Shed Door Hardware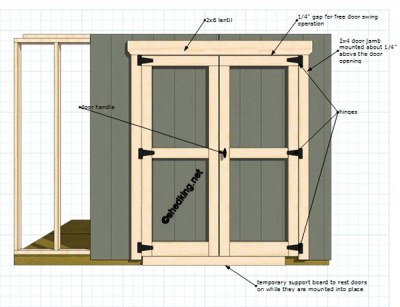 Most shed door hardware can be purchased at your local hardware store, except for these really cool 'd' shed door handles.
You can find them here along with other hardware for shed doors.
---
---