Shed Materials Costs
How much does it cost to build a shed?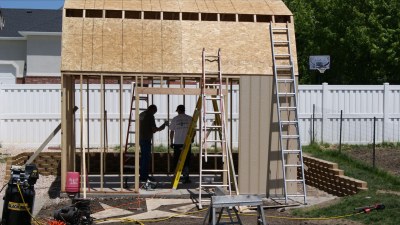 What Does It Cost To Build a Shed?
Below you will find the shed materials costs sheets for each of the shed plans I sell on shedking.  These materials costs are in pdf format and instantly downloadable. 
Just pick the one you want and simply download it.  Then take this cost sheet for the shed you want to build to your favorite lumber store.  They will be more than happy to look up the prices for you.
Or, you can look them up online from the comfort of your home!  I have an excel spreadsheet that lists almost all the items you would need to build a shed.

Shed materials on an excel spreadsheet

So to answer this question of how much does it cost to build a shed, I have put together an excel spreadsheet that has shed materials items listed on it.  Each of these items is linked to lowes or shed windows and more.  Download this excel spreadsheet, and use it in conjunction with any of the shed materials I have included down below.  This way you will have an exact cost of how much it will be to build the shed you want.
This excel spreadsheet is broken down into building segments of the shed building process. 
For example, building a shed is done in stages:
Floor framing (or maybe you need a concrete shed floor)
Front wall framing
Back wall framing
Left wall framing
Right wall framing
Door construction
Trusses/rafter construction

Roof materials
Miscellaneous materials
Each building category listed above is a separate 'sheet' on the spreadsheet.  You can enter in items separately on each sheet, then they are automatically summed up on the main materials sheet where you can click on the material in question, look up the price, and enter it in for that item.  Once you have all your shed materials costs entered along with quantities needed, you'll see a grand total for the shed you want to build.
How to get the FREE excel shed materials cost sheet...
If you are interested in getting my blank excel cost spreadsheet, please email me here shedking@gmail.com and I'll send it to you as soon as I can.

Excel Shed Cost Spreadsheet Free Download
My materials lists in .pdf format are below...

Gable Shed Material Sheets
This Custom Gable Shed Cost Me About $4000 to Build
Click on the one you are interested in and you'll immediately get a pdf file you can download and print out.

10x16 Gable door on short end wall

10x16 Gable door on long side wall

Barn Shed Material Sheets
Barn Materials Costs
Saltbox Shed Material Sheets
Materials Costs For Saltbox Style Sheds
Lean To Shed Material Sheets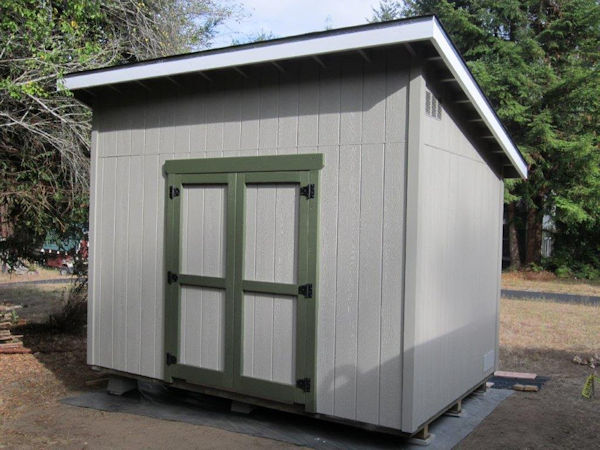 What's it Cost To Build a Lean To Shed
Chicken Coop Materials Sheets
Fire Wood Shed Materials Sheets

Shed Home Materials Sheets