Free Lean-To Shed Building Guide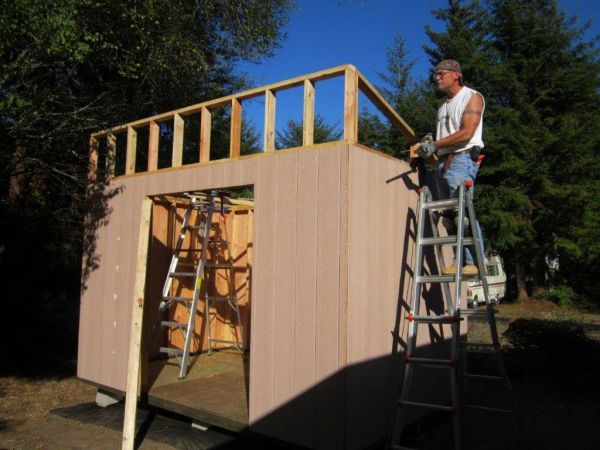 Build Your Awesome Lean-To Shed!
Here's my lean to shed building guide that I include with all my lean to shed plans. You can download it for free here.

The guide has 43 pages of content, is full of pictures and building steps for building a lean to shed.

Table of Contents for The Lean To Shed Building Guide
Lean-To Sheds: What they are good for...
Lean to sheds are great for building firewood sheds, bicycle storage sheds, workshop sheds, holding trash cans, motorcycle sheds, or just about any storage purpose you can come up with.
The roof on these sheds is very easy to build as it is commonly known as a 'shed roof'. The roof has one single slope so the construction is typically easier than say if you were building a gable, saltbox, or gambrel style roof.
The smaller lean to sheds like the plans I have for my 4'x6' lean to, usually are built and placed up next to an existing structure like a garage, fence, etc., with the low front side containing your doors.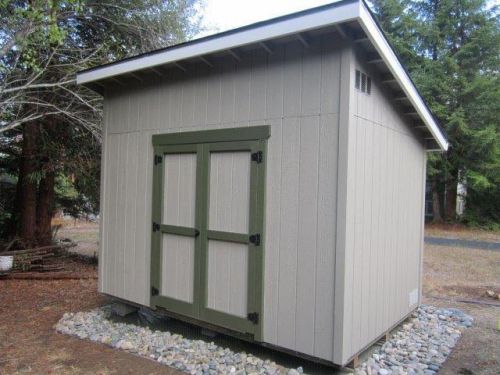 8'x12' Lean To
This 8x12 lean to is the finished version of the picture shown at the top of this page. The customer that built this shed actually used my 8x12 saltbox shed plans and built the shed with a single slope 'shed roof'.  He also added ventilation by using vents down around the bottom of the walls and up towards the peak of the front roof line.

Lean To Sheds: So many uses!
Other uses for lean to sheds include studios, tiny houses, and bungalows, or even backyard home offices or an artist studio.  Add windows and entry doors anywhere you like.  Finish out the inside with electric, drywall, nice flooring and your lean to shed can be so much more than just a shed!

Lean-To For Storing Sporting Goods
Check out my other shed building guides: