Making shed doors last in the rain.
by Catherine Bennett
(Portland, OR USA)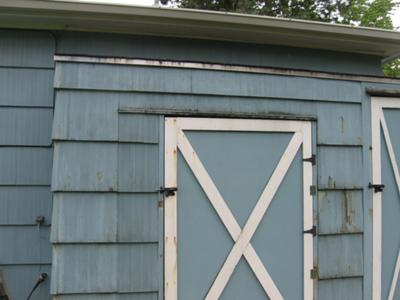 I have a lean to shed that sits on the ground. There is a cement pad underneath.
The overhang of the roof is insufficient and the shed doors get wet, very wet.
How can I replace the doors (last time it was plywood, and that didn't work), to last?