Truss Plates for Gable End Truss Construction

Gable Trusses With Metal Connector Plates
With my shed building plans, all my gable end trusses are constructed using metal mending plates on the outside of the gable truss.  This is primarily due to the fact that if the truss was built with wooden gussets on the outside you wouldn't be able to sheet it properly.  
So the outside has all metal mending plates and the inside has a mixture of wooden and metal mending plates as shown in the pictures below.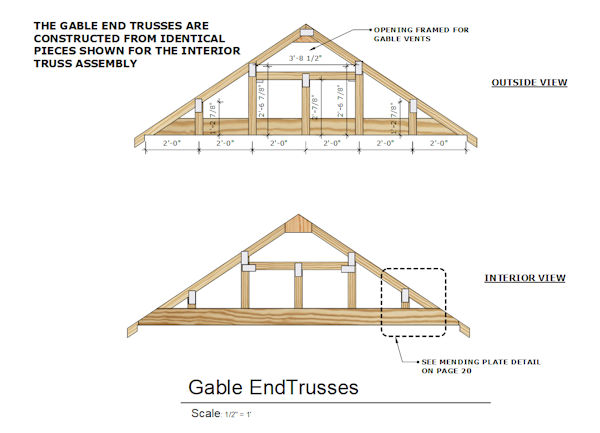 Construction Of Gable End Trusses With Connector Plates
Here's a link for buying the 3"x6" wood connector plates at amazon.

If you decide to purchase from the above link, I will make a small commission but this does not affect the price