12x12 Gambrel Roof Shed Plans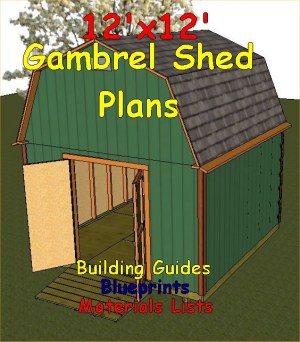 Easy to Build 12x12 Gambrel Roof Shed
You can build this nice 12x12 gambrel Roof Shed that has lots of storage space not only with the floor plan size, but also there is lots of storage space up above (just shy of 5' tall loft area height) in the gambrel roof area.
These plans are 22 pages in length and have a complete step by step illustrated building guide along with all of the following included in the download for $12.95.
Your 12x12 Gambrel Roof Shed Plans Include the Following:
39 page illustrated and detailed building guide.
Elevation views.
Building Section
Floor Plan
Floor Layout
Front Wall Framing
Right and Left Wall Framing
Back Wall Framing
Truss Construction
Roof Framing
Fly Rafters and Side Overhang Construction
Shed Door Construction and Cuts
Loft Framing
Materials List
Email Support from me, John, the Shedmaster at shedking.net

All plan views show lumber cut lengths, and the materials list is sectioned off by each phase of the project.
Interactive 3d view of this 12x12 barn shed plan...
---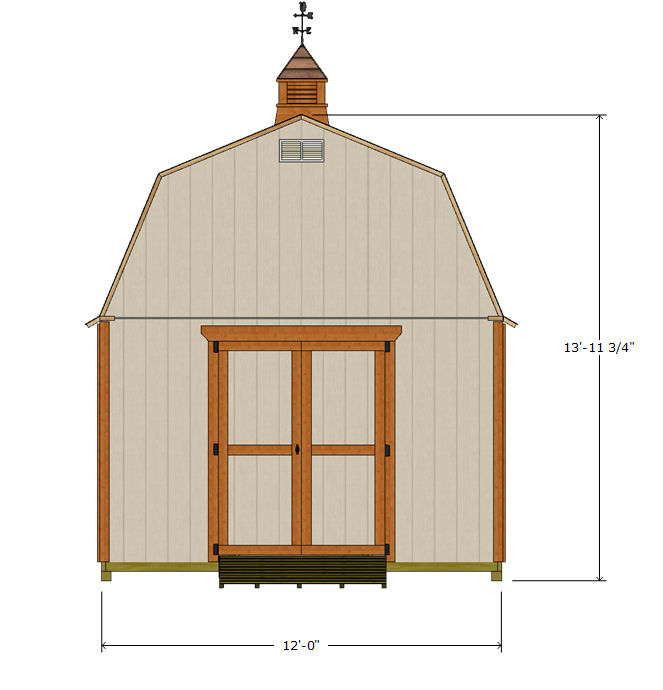 Front Elevation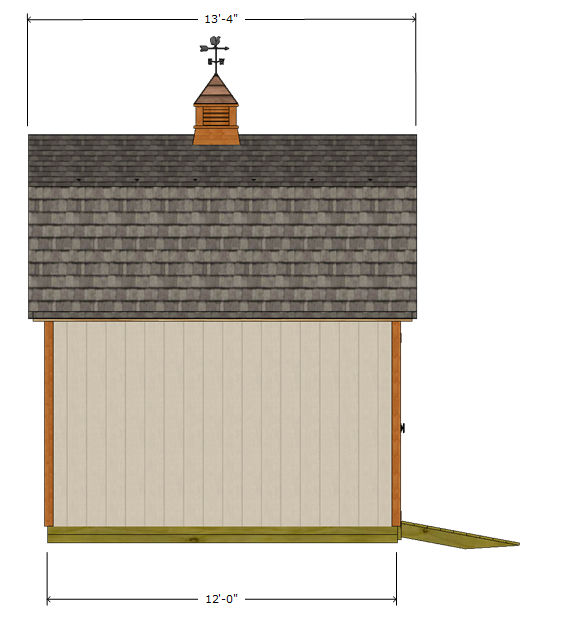 Side Elevation View
---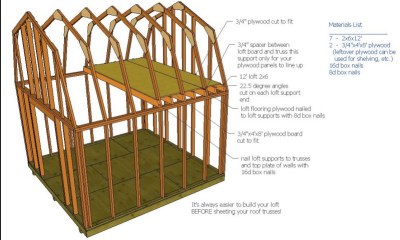 Easy Framing Detail and
Detailed loft building plans
How to Buy these plans:

These 12x12 gambrel roof shed plans are downloadable immediately for $12.95 by using the buy now button below.  Payment processing is handled by paypal and ejunkie and you do not need a paypal account to purchase using this payment method.  If you encounter any problems at all please email me at shedking@gmail.com.

Emailed Plans $12.95

---
Sketchup file for my 12x12 barn plans

I produce all my shed plans using a program called Sketchup.  If you are interested in getting the sketchup file for these plans, which includes 28 scenes with associated layers, you can purchase it for $29.95.
Scenes range from support skids all the way through finished plan.  I actually do each scene in sketchup to correspond to the actual building of a shed.  I can also send you links that will help you better understand how to use sketchup if you are not totally familiar with the progtam.  There is a slight learning curve to using this program.
You can actually download an app on your phone known as sketchup viewer.  This app, which is absolutely free,  will allow you to view this barn on your phone as you are building your shed.  You can even take measurements directly on your phone of say for example the framing dimensions of any wall, or spacing of roof trusses, etc.

Please contact me if you would like to purchase this file.  I like to make sure that the sketchup files use will be strictly for your own personal use and not for reproduction.  I put a tremendous amount of time in developing these files.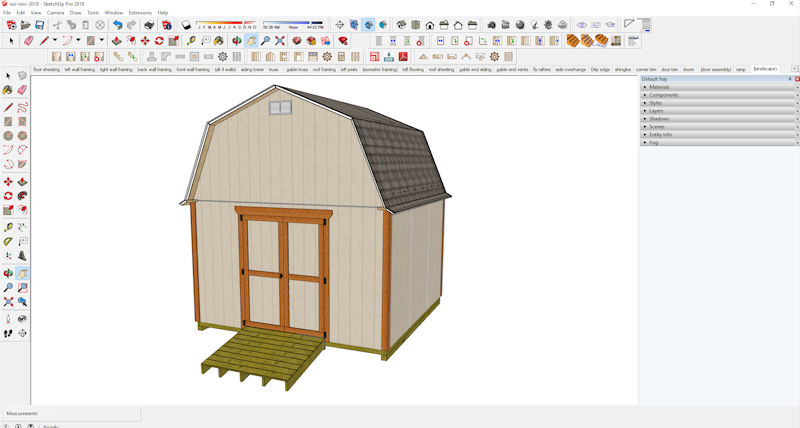 12x12 Barn Shed Plans Sketchup File
---
Pictures from customers who purchased these plans.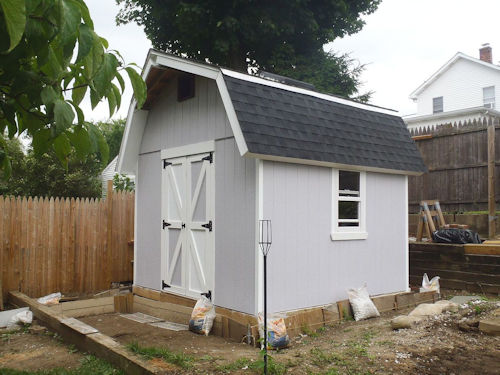 Brians 12x12 Barn Shed with Loft
Here's Brian's 12x12 barn shed with loft.  He added windows, insulated the floor framing, and place a 'french drain' around the perimeter of his shed for drainage.  See more of Brian's shed.

---
Leave 12x12 gambrel roof shed plans for more barn shed plans.