12x16 Barn Plans

So Much Storage Space With This 12x16 Barn Shed!
---
Purchase For $16.95

Start building tomorrow with these 12x16 barn shed plans that you will be able to download immediately after purchase.  Plans are in 11"x17" pdf format.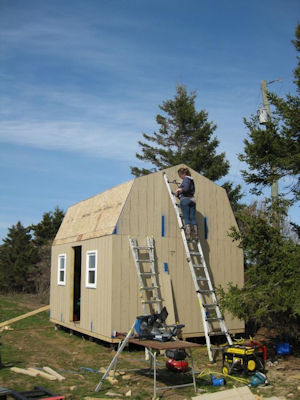 ---
These 12x16 Barn Plans Come With 2 Options...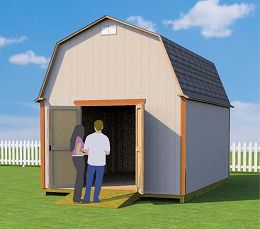 Doors On End Wall Option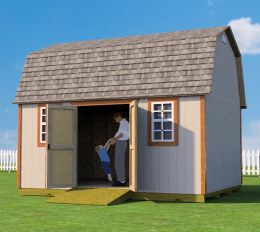 Doors on Side Wall Option
12x16 Barn Plan Details

When you build using these 12x16 barn plans you will have a shed with the following:

Gambrel style shed roof
12' wide, 16' long, and 13' 11.5" tall (ground to roof peak)
5' wide by 6'5" tall double shed doors on the short end wall

7' interior wall height
Option to frame loft any way you want
5' head room off loft floor (using 2x6 floor joists)
2x6 treated floor joists 16' on center
2x4 wall framing 16" on center
2x4 roof truss construction spaced 24" on center
optional 5' wide shed ramp

Take a 3d Virtual Tour and See Some Pics From Customers:

Every framing view shown in these 12x16 barn plans shows in full page color with details for building and constructing every phase of your barn construction. 

These plans were designed and written by me, John, the owner of shedking and a professional shed builder.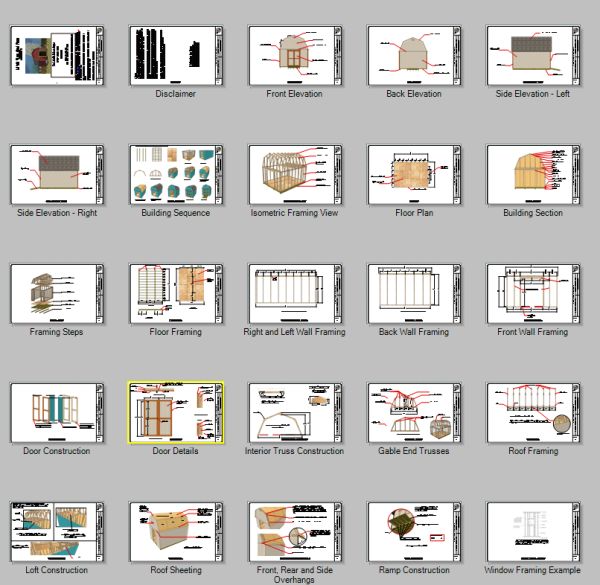 12x16 Barn Shed Blueprint Pages
Checkout the Barn Building Guide for This Shed:

Download the Barn Shed Building Guide For Free!
Take a look at this 39 page pdf format building guide that comes with these plans.  I have tried to make the building process as simple as possible by including these detailed building instructions chocked full of pictures, diagrams, and illustrations.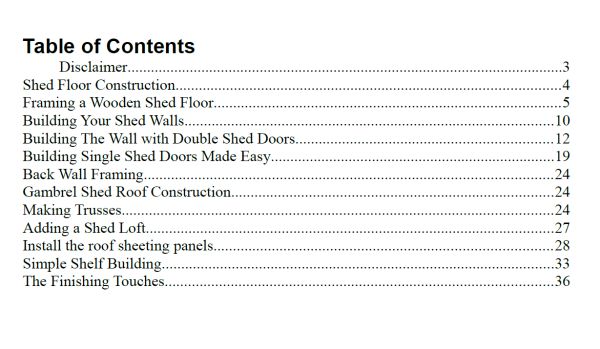 Table of Contents for the Building Guide
Download the Materials list

Here's a link for downloading the 12x16 barn materials list.
Print it out and take it to your favorite lumber store and have them look up the prices for each item so you can find out just exactly how much it will cost to build this awesome shed.

Get All The Following, In One Easy Download, For Only $16.95!

39 page illustrated and detailed barn shed building guide.
22 pages of 12x16 barn plans with the following:

Elevation views.
Building Section
Floor Plan
Floor Layout
Front Wall Framing with Double Shed Doors or
Side Wall Framing with Double Shed Doors

Right and Left Wall Framing
Back Wall Framing
Truss Construction
Roof Framing
Fly Rafters and Side Overhang Construction
Shed Door Construction and Cuts
Loft Framing
Simple Shelving Construction
Framing for Adding Windows
Shed Ramp Building Details
Miscellaneous Materials List
Email Support from me, John, the Shedmaster at shedking.net
Options You Can Add to These 12x16 Barn Plans

I have tons of information available here on this website if you want to do any of the following:
Adding double or single shed doors
This 'Big' small barn is great for storing all your lawn equipment in.   The floor is built with all treated lumber with 2x6 floor joists spaced 16" on center for storing that big riding mower you'll want to park in there.
The recommended siding is 'LP Smartside' engineered pre-primed siding that will endure harsh weather climates.  You can certainly use the siding of your choice.

This shed can easily be lengthened or shortened depending on your needs, or just stick with the easy framing for wall and roof members at 2' on center.

---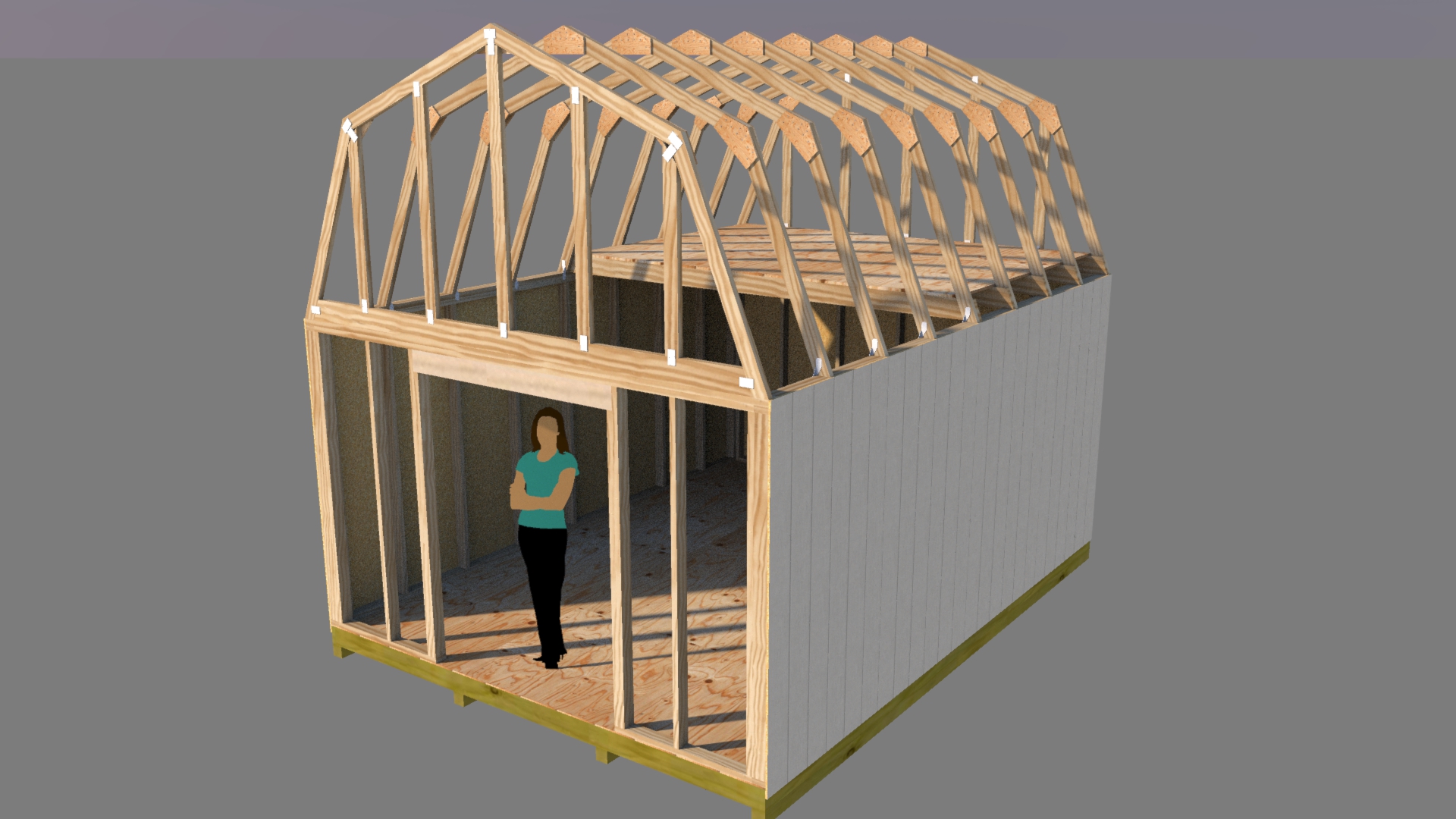 Build Your Loft Any Way You Want!
Here's a testimonial from one of my customers:
"John,

Your plans seem very comprehensive!
You amaze me that you've sent a revision too! Integrity too! Your a rare gem!"

Laura
---
See more of Craig building his 12x16 barn shed.

Heather's 12x16 Barn Shed with Wood Shop

---
How to Purchase these barn plans:

If you are ready to build this neat barn with lots of storage space that's easy and fun to build, especially if you get your family involved,  please use the button below to get your immediate download for just $16.95.