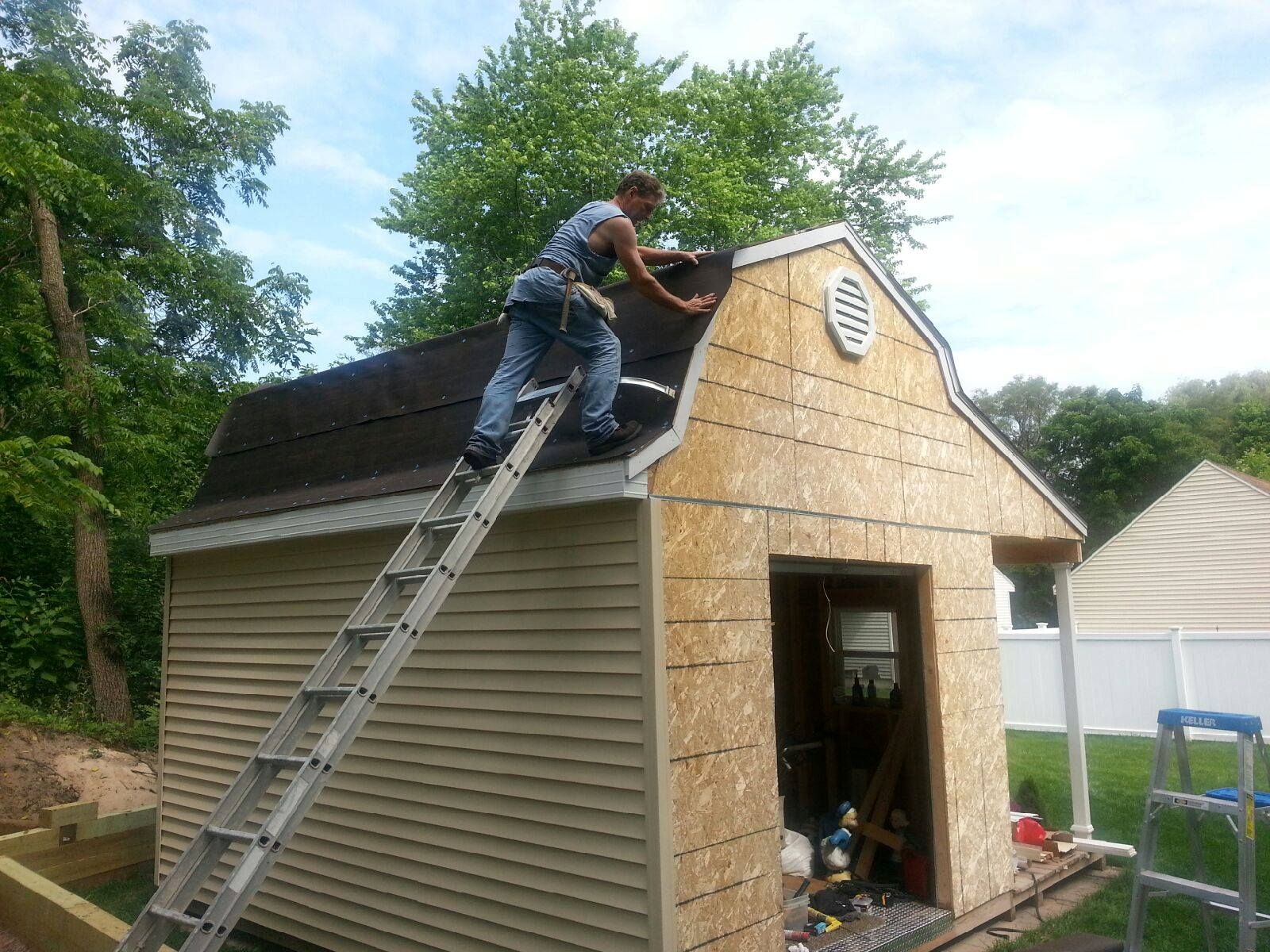 You Should Have Felt Paper on Your Shed Roof!
I never used to use felt paper on my shed roofs! They were just sheds.  People don't want to spend the extra money on protecting their sheds!  Come on now!

Big Mistake!!!
Using felt paper in conjunction with drip edge is probably one of the most useful benefits you can add to your shed.  If you don't use this product, you won't see any detrimental effects for the first few years in the life of your shed.  However further down the road as your shed ages you will start seeing deterioration of your shed roof, especially around the bottom edges or the eave, then progressing along the gable roof edges.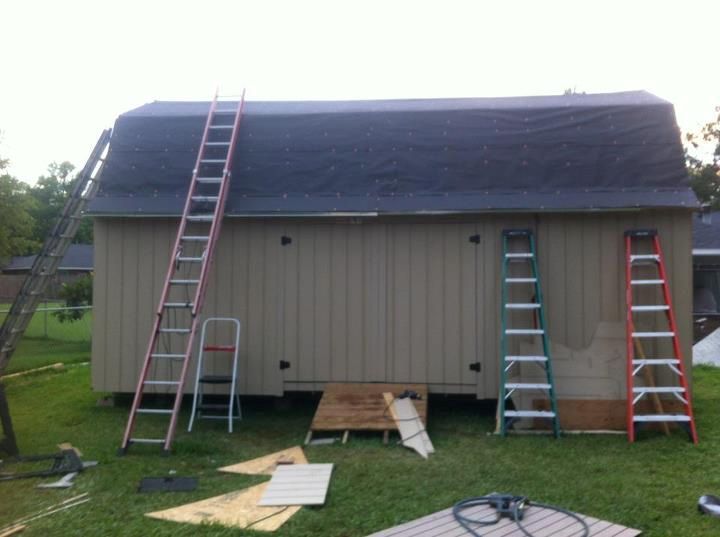 Felt Paper on A Gambrel Shed Roof
Felt paper is sometimes referred to as roof underlayment or tar paper.  It is placed between the roof decking or sheeting and the roof shingles. It's purpose is to prevent water from penetrating the roof decking material like plywood or OSB (oriented strand board used for sheeting roofs.)

It is referred to as tar paper as it is a heavy paper, and is most commonly available in 15# or 30# weights, and is impregnated with tar.
There are a number of reasons for the installation of felt paper on your shed roof.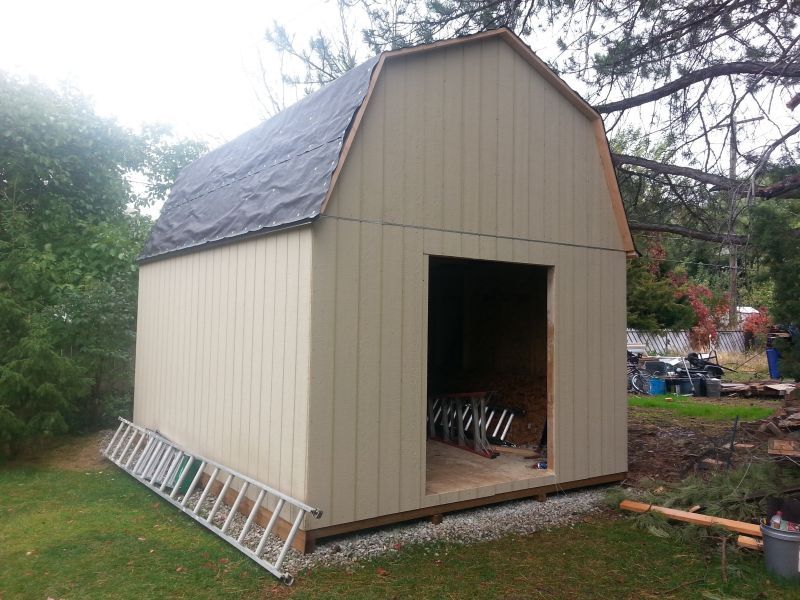 Felt Paper on a Barn Style Shed Roof
I typically always use 15# felt paper on my shed roofs.  It is easier to work with.  However it does tear easier and is more prone to being ripped to shreds from windy conditions if you aren't going to be laying your shingles down right away. 
The 30# is much harder to work with but is less prone to tears like the 15# weight.  You will want to cover your 30# with shingles right away because it will wrinkle up badly from rain if you don't.  Trying to get shingles to lay right and look good will just about be impossible on wrinkly 30# tar paper.
Extreme caution needs to be exercised when working on your shed roof and installing roofing felt paper.  If not properly secured down to your shed roofing, accidents will occur while working on top of the felt paper.  The following guidelines are general and you should always follow the manufacturers installation instructions located on the roll of felt paper you use.