Cammy's 10x12 Barn Shed

Cammy is using my 10x12 barn shed plans to build a tiny house!  I can't think of a neater project to be working on.  There is so much activity going on these days with building tiny homes.  I can't wait to see the finished project!

Follow along with the pictures below as Cammy builds this neat shed with family and friends.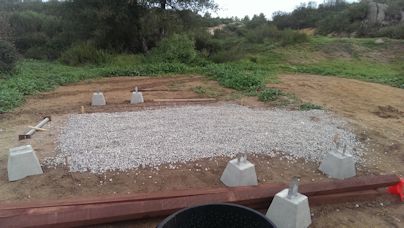 Getting the Foundation Ready
Laying Out the Floor Pieces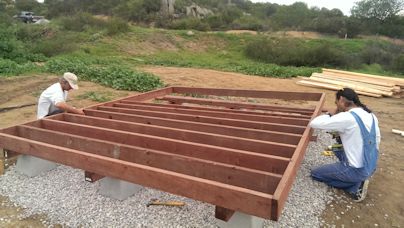 Framing the Floor
Sheeting the Floor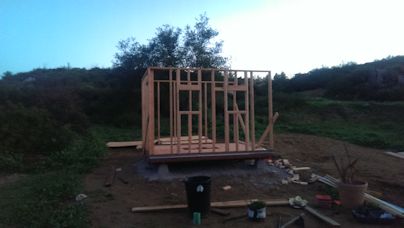 Getting the Walls Framed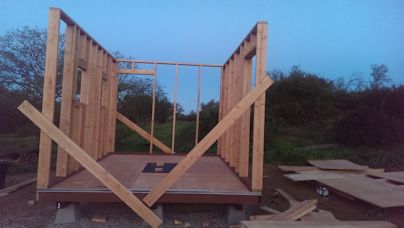 Bracing Added While Building the Structure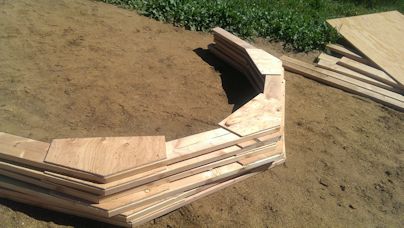 Trusses are Ready for Installation
Cammy has been emailing me about various building phases of the project.  One of the benefits I advertise for my shed plans is that I provide email support for any questions the plan buyers may have.
Here's one of the emails I received from Cammy....

 Hello Shed King,

    I'm wondering if you can tell me how to add Windows and wall vents to your
10x12 barn shed w Gambrel roof. Also, could I adjust the door frame to be
more like a standard home door? We're building this as a tiny house. I have
little building experience, but have a few friends with basic construction
experience who are helping me build my shed next week. Look forward to
sending you pictures as we do this project. Thanks so much!!!

All the Best,

Cammy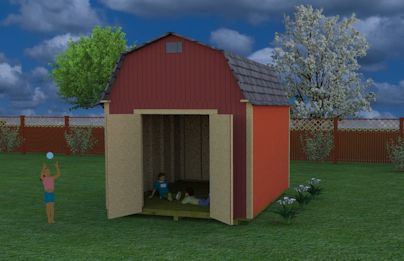 10x12 Barn Shed Plans
I'll be adding more pictures of Cammy's Tiny House as they are sent to me.