Jasons Awesome 10x12 Barn Shed

Jason built this really neat looking 10x12 barn shed and added some pre-hung double shed doors, added some nice windows, and roofed it with metal panels that will last forever.  Along with the vinyl siding Jason used this shed is going to  provide it's owner with a lasting benefit for years to come.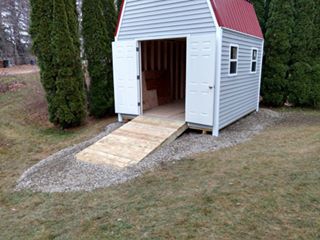 Jasons neat 10x12 barn shed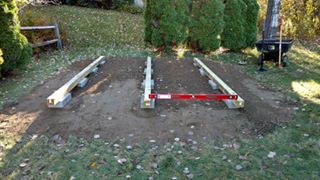 Support Skids Ready for the joists
Three 4x4 support skids will make this shed floor really sturdy.  I like how Jason used concrete blocking under the skids.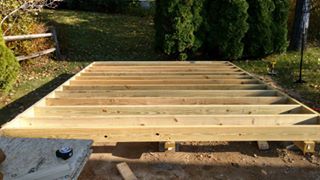 Floor Joists in place
Shed floors get so much moisture and dampness going on with them that it's always a great idea to use treated wood for the floor structure.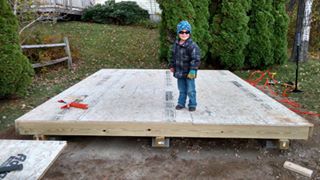 A future Builder!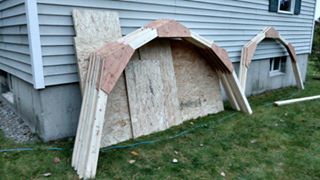 Trusses Build and Ready
Pre-built trusses will make building the gambrel shed roof really easy.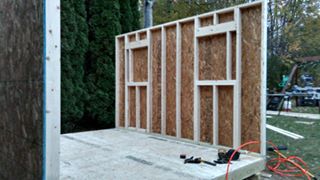 Side Walls Framed and Covered with With OSB
Jason has framed in a few windows here and the plans come with some additional information on adding windows to your shed.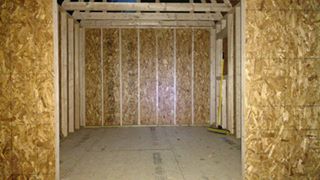 A Neat View Into This Shed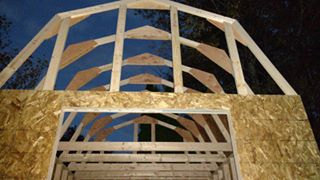 Trusses Up and Ready to be Sheeted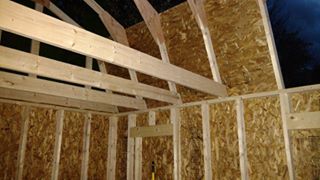 Loft Joists in Place Before Sheeting The Roof
One of the neatest and useful benefits of building a gambrel style shed is all the storage room you will have in the loft area.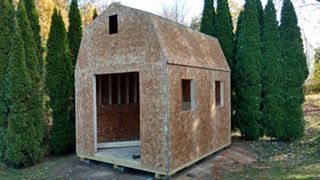 This Shed Is Coming Along Nicely!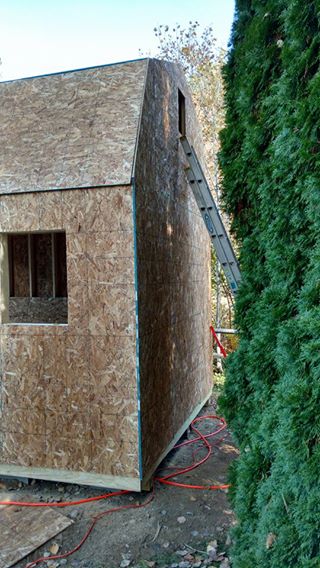 Working On The Gable End Vent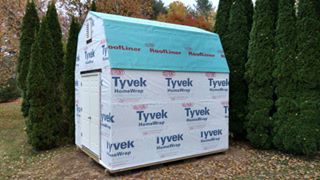 Tyvek Is Great to Use Before Siding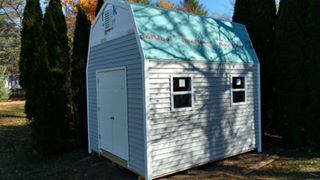 Siding This Shed In Progress!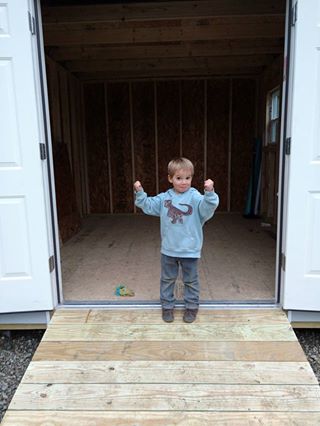 Hey, Anybody Can Build a Neat Shed Like My Dad!
This size shed is perfect to build and use as a playhouse too!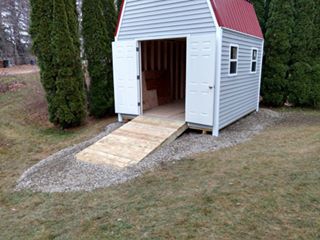 Awesome Job Jason!
Jason thank you so much for sending me your cool pictures of your neat shed.  I hope you and your family enjoy it for years to come!

Check Out the Plans Jason Used