What is a Rim Joist?

When building a shed floor, a rim joist is the outer most joist on either end. It is in fact the same length as all of the other joists contained in the shed floor.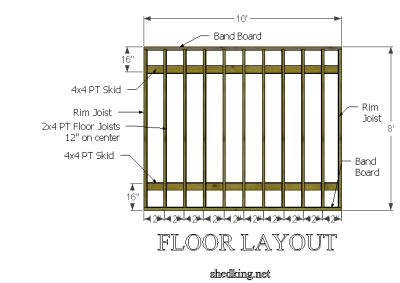 Typically, you will only have 2 rim joists. One on each end of your shed floor. Its always a good idea to build your entire shed floor completely out of treated lumber if you can. A little extra cost here is worth it.
If you would like to learn more about how I build shed floors, click here.