4x8 Shed Floor 

Here's a 4x8 shed floor diagram that I did for one of the visitors to my site wanting some specifics on how to build a 4x8 shed floor.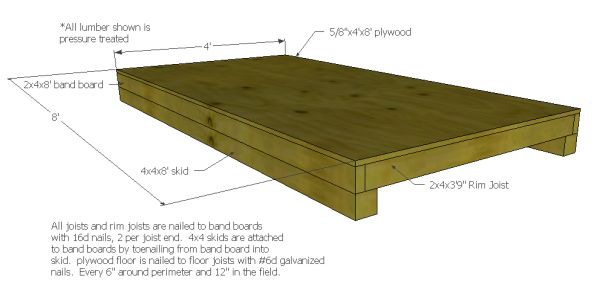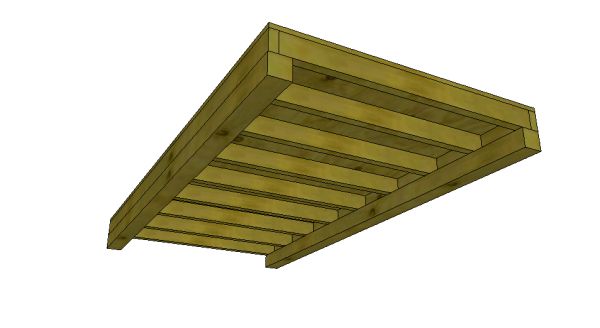 This shed floor is framed with floor joists spaced 12" on center, but probably be just fine by going every 16" on the spacing!
Back to How to Build a Shed Floor from 4x8 Shed Floor Blueprint.