How to Build Your Shed Foundation
Having a sturdy shed foundation that's built right is so important for the life of your shed.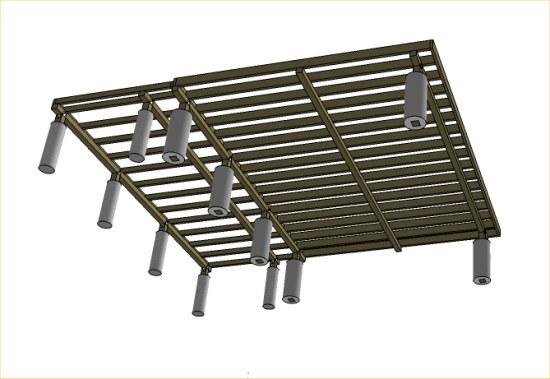 Your shed foundation will usually be one of the following:
Block footer with dirt or gravel base floor

Block footer with a wooden floor

Wood floor resting on a gravel base

Wood floor anchored down with wooden posts/piers in a concrete filled hole

Looking at the above examples one might assume that a shed foundation is synonomous with shed floor. This is because a true foundation is actually a concrete foundation.

When you refer to a house foundation, you think of the concrete slab it rests on or the basement walls that are underneath it but built on a concrete foundation.

So in the examples above the true shed foundations are the concrete slab, block footers, and wooden floor with posts anchored down in concrete. The remaining example, wood floor resting on a gravel base, is a foundation that is nothing more than the earth's dirt under the shed floor.

In all my years of building sheds, I have never built one off of a block foundation. There was never a necessity for it nor any demand, so for your education on shed foundations, I am not going to cover block foundations. You will be better off looking up this information on the internet if you absolutely must build that way.

If you have the opportunity to purchase one of my shed plans, you will quickly find out that my favorite of all shed foundations is the wooden floor built on 4x4 skids which are anchored to the ground with 4x4 posts/piers sunk in concrete. Out of the 10 or so county's around where I live, and purchased a building permit, this was the required method of anchoring a shed floor.

---
---