Free Shed Plans and why they may not be that useful for you

I don't offer free shed plans at shedking!  And here's why….
The following is my personal opinion about free shed plans and should be taken as such!  Please verify for yourself before believing anything I have written below.

A search on Google, or Bing should return relevant results for search terms.  All the new artificial intelligence they're incorporating into their search platform and updated algorithms, etc are supposed to return to you the 'best' websites with solutions to help you solve your problems or satisfy your needs.  Google  and Bing are doing their absolute best to make this a reality, and probably this is true in most cases. 
Please don't misunderstand me.  I am not knocking google (or bing).  They have been a lifesaver for me in many instances.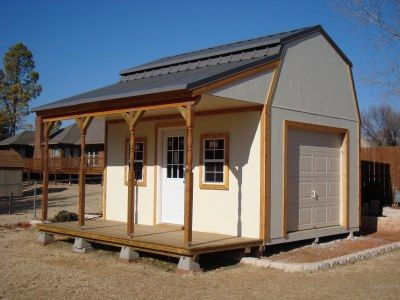 You can't Find Free Shed Plans To Build a Shed Like This!
But I have found that when you want to build something with a set of plans, and you do a search on google for that style of plan, the top results are from sites that offer 'free' plans.  This is great - you think-  because we like 'free!'  For example when you search for 'shed plans' the first page on google returns 5 sites that offer 'free' shed plans.  The rest are either videos,  or sites that have paid google for being placed on page one for your search term.
What you won't get with free shed plans
But then you visit these sites only to find out that you can't really use the free plans because a lot of pertinent information is not in the free plan.  With shed plans, you want to submit the plans to a building inspector so you can get a permit for your shed.  With the free plans, you can't do this.  In most instances if you don't get a permit for your shed project, and say you build it in the access area of your property that needs to be left open for access by utility vehicles for example, the county you live in may make you tear your shed down.  Whoops, that's an expensive mistake you just made.   You would have known this had you been able to submit permit ready plans to your county before you started building.
For another example with the free shed plan results, things like angle measurements for truss construction are not included.  How are you supposed to build your shed roof when they don't give you the angles you need to cut for your trusses or rafters?  Or you don't get a materials list.  Or no support for your project on the building plans in case you run into a problem.
You're lured onto these sites when you see 'free' and google seems to think that any company that offers 'free' should be in their top search results.  At least that's what I have found for the search term 'shed plans'.  The very top result for example on google for shed plans is this site (at the time I wrote this which is 5-23-2021):
Try going there and see for yourself if you can actually use any of their free shed plans to build a shed with.  They know you can't, but they know they have fooled you into clicking into their site with 'free' and google and bing don't know the difference to return a relevant result in this case that's good for the searcher.  Just good for the sites that lure you with 'free shed plans'.
Here's another site returned on the first page:
Same thing with that site.  Go ahead and see for yourself.
Now don't get me wrong, the paid plans are very good at the above two site examples and come with everything you need.  Materials lists, building guide, and blueprints that include all the pertinent measurements you need.  And they have support for their plans if you have any issues.

So that's what I have to say about why you should stay clear of 'free' plans for sheds.  But part of the reason for me writing this page is that sites like mine, shedking.net, are being placed further and further down on the relevant results page for a search for 'shed plans'.  Why?  I don't really know.  It is so frustrating.
Free shed plans are not permit ready plans!

All of my shed building plans are 'permit ready' to submit to your local county for a building permit.  Will they always pass for the permit?  I have only gotten a few emails from buyers of my plans telling me they needed an engineers stamp on the plans.  This has primarily been for people living in the state of Florida for example.  I don't get engineers stamps on my plans as they would be priced so high that you wouldn't want to pay for them.  But I always recommend submitting my shed plans to your local county for a permit so you can be assured that your shed will be a safe one for many years to come.
Beautiful sheds built using quality shed plans

Please have a look at some of the sheds that have been built by my customers using my 'not for free shed plans'.